21" 2-In-1 Gas Push Mower
Model MNA152905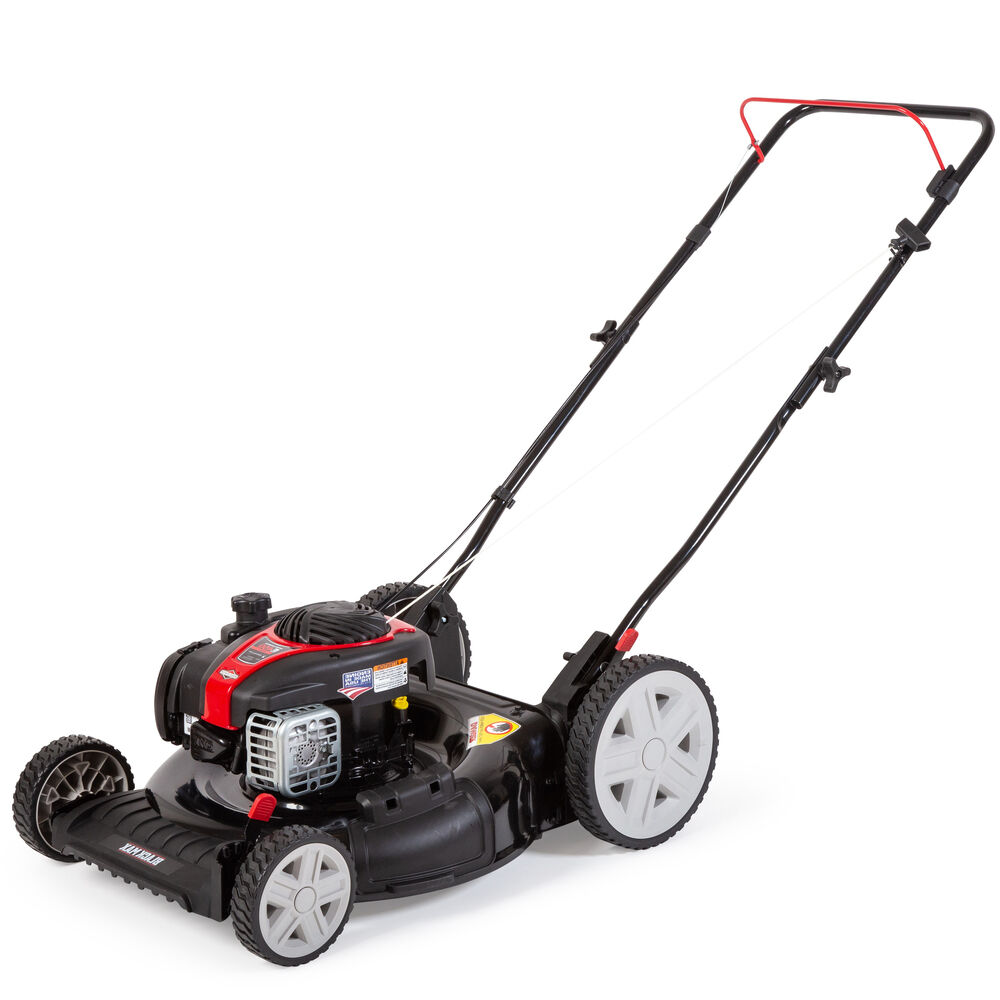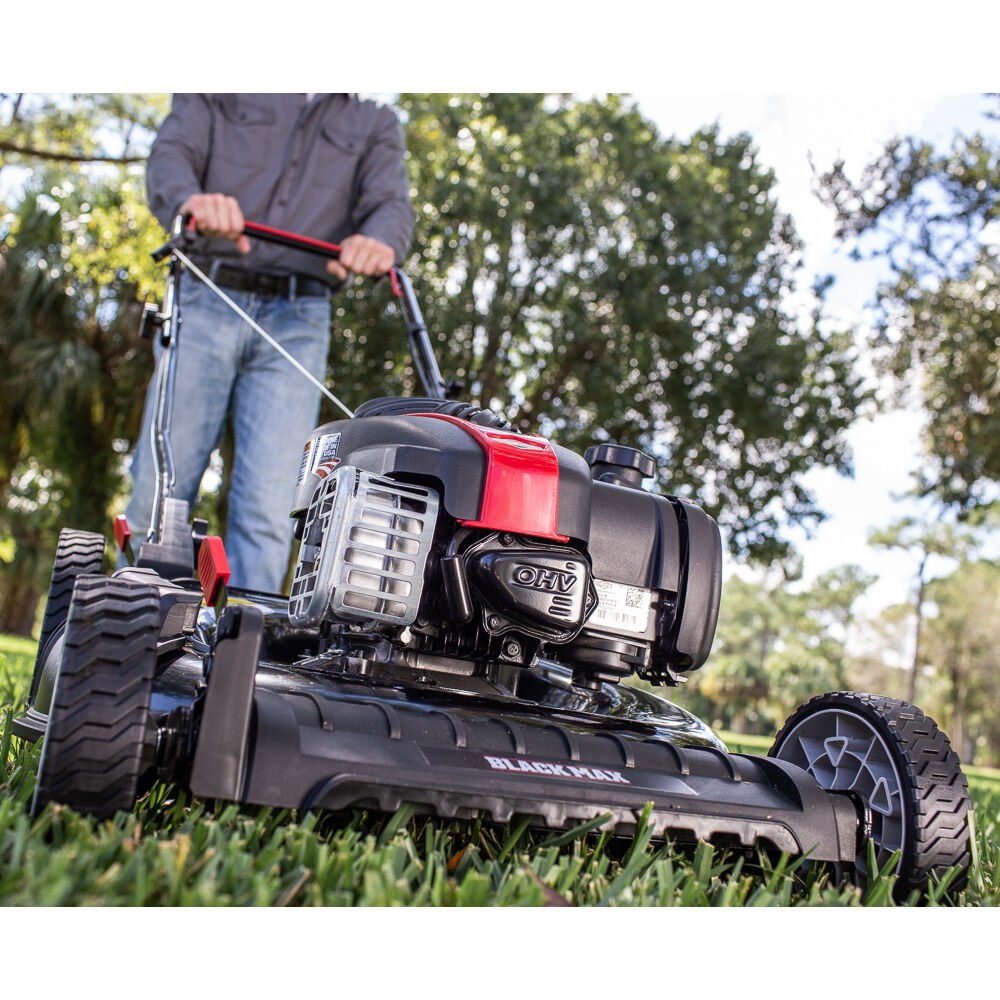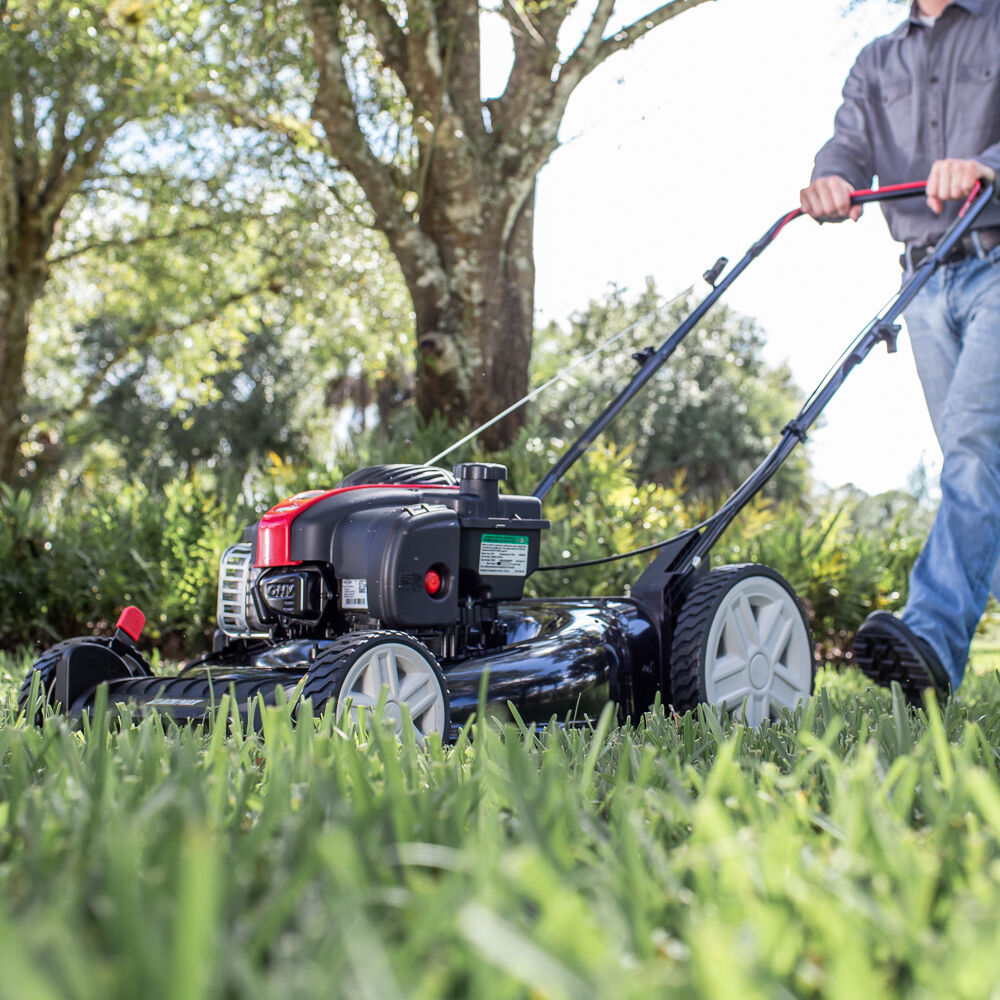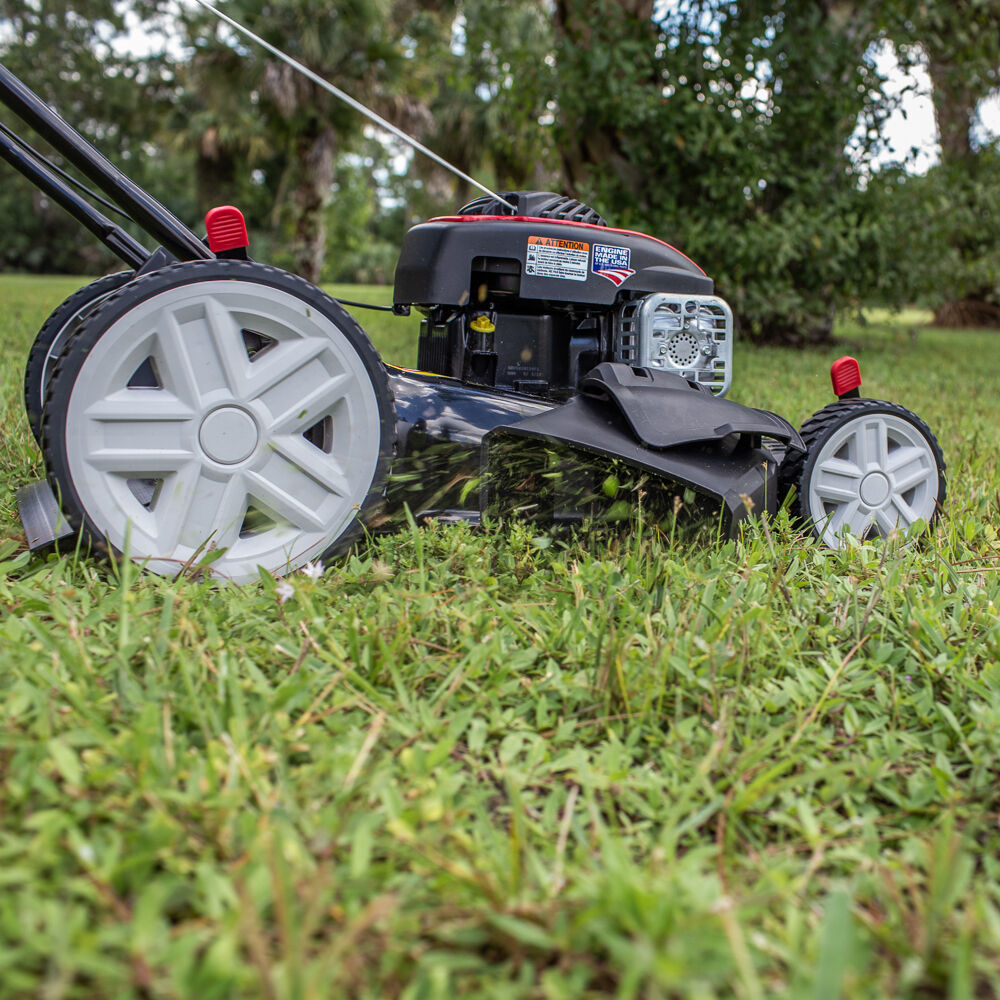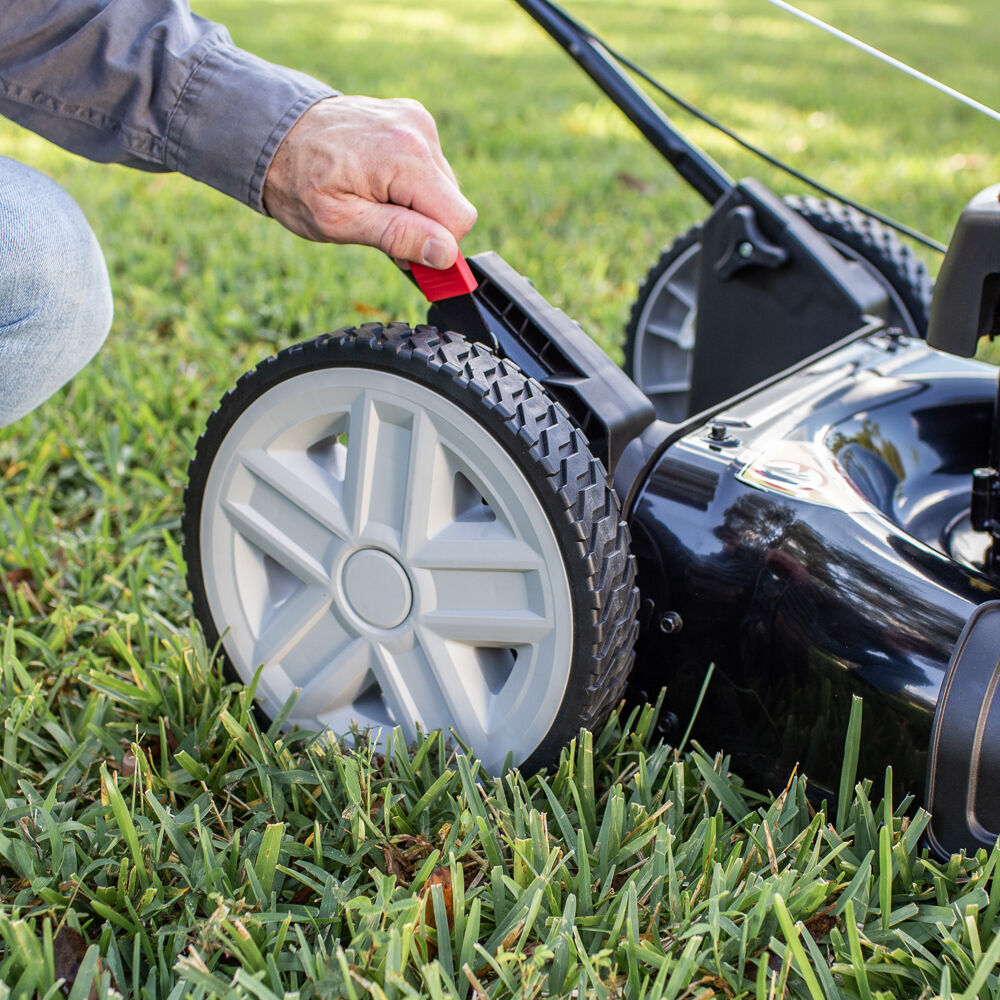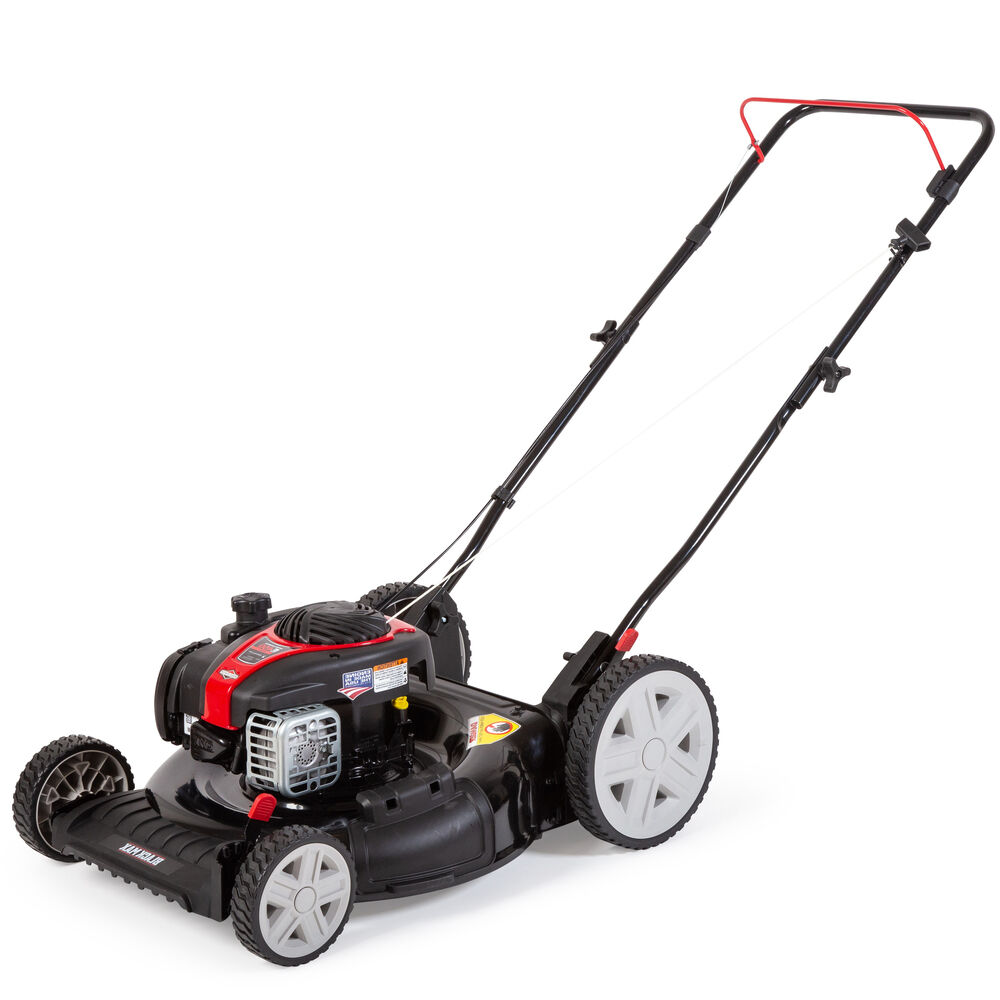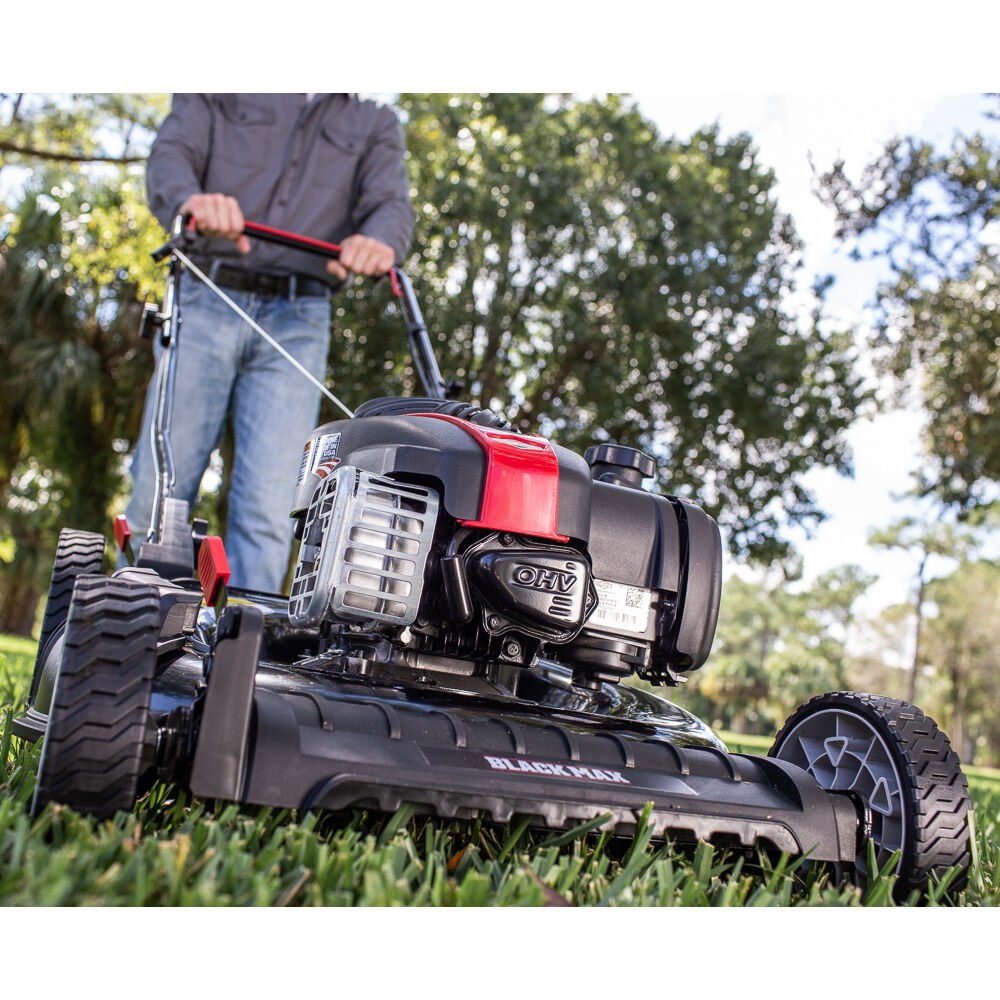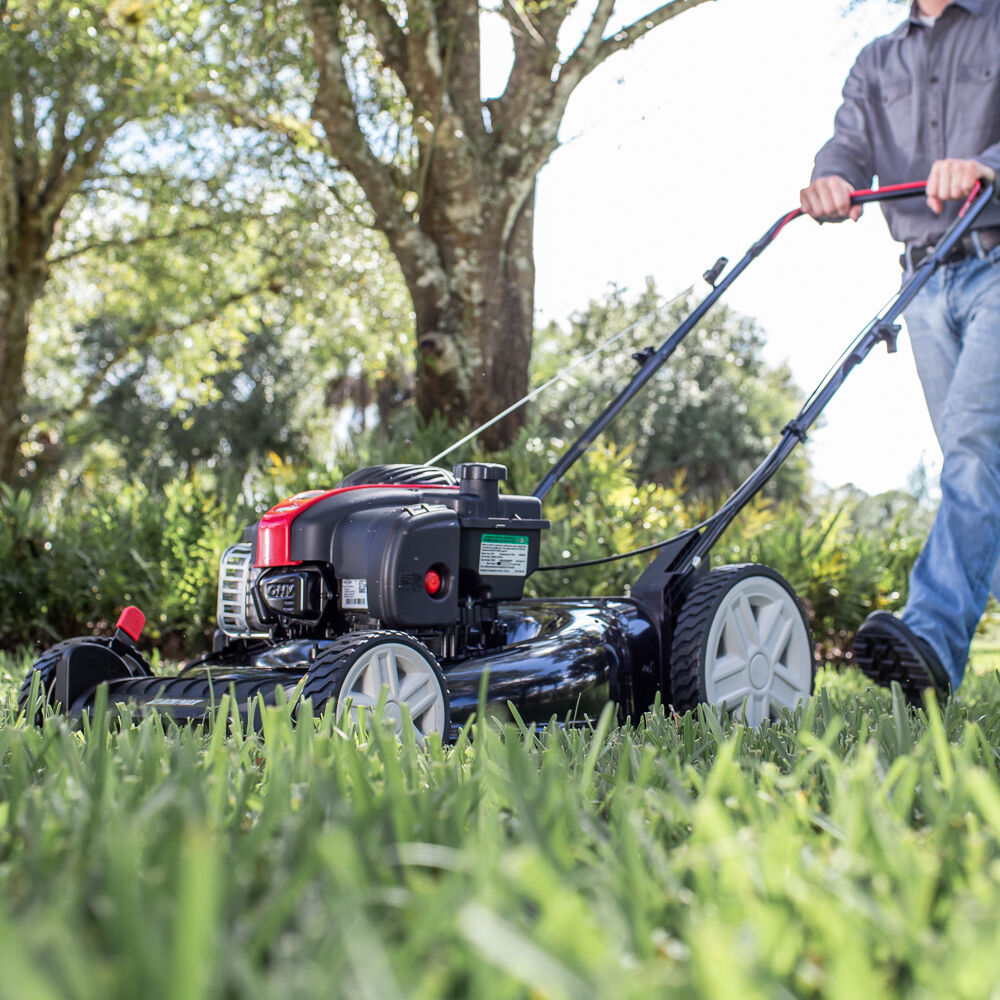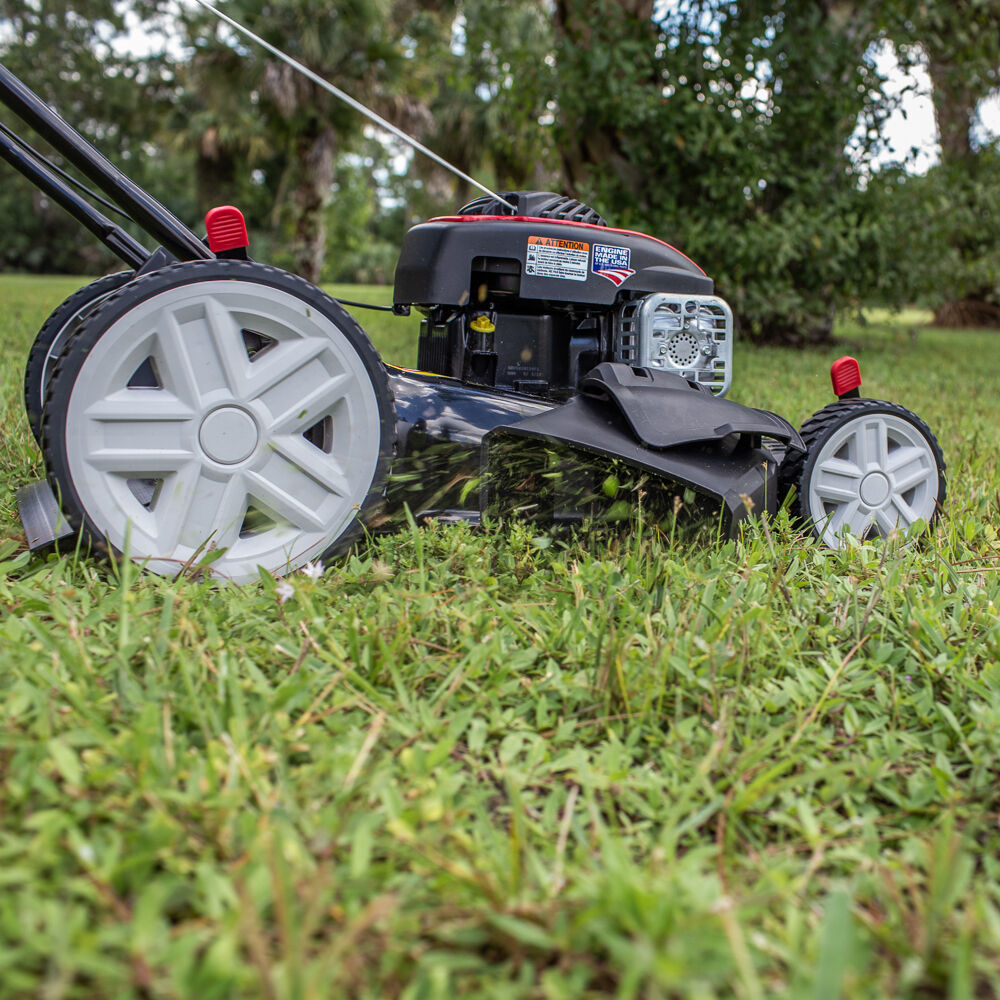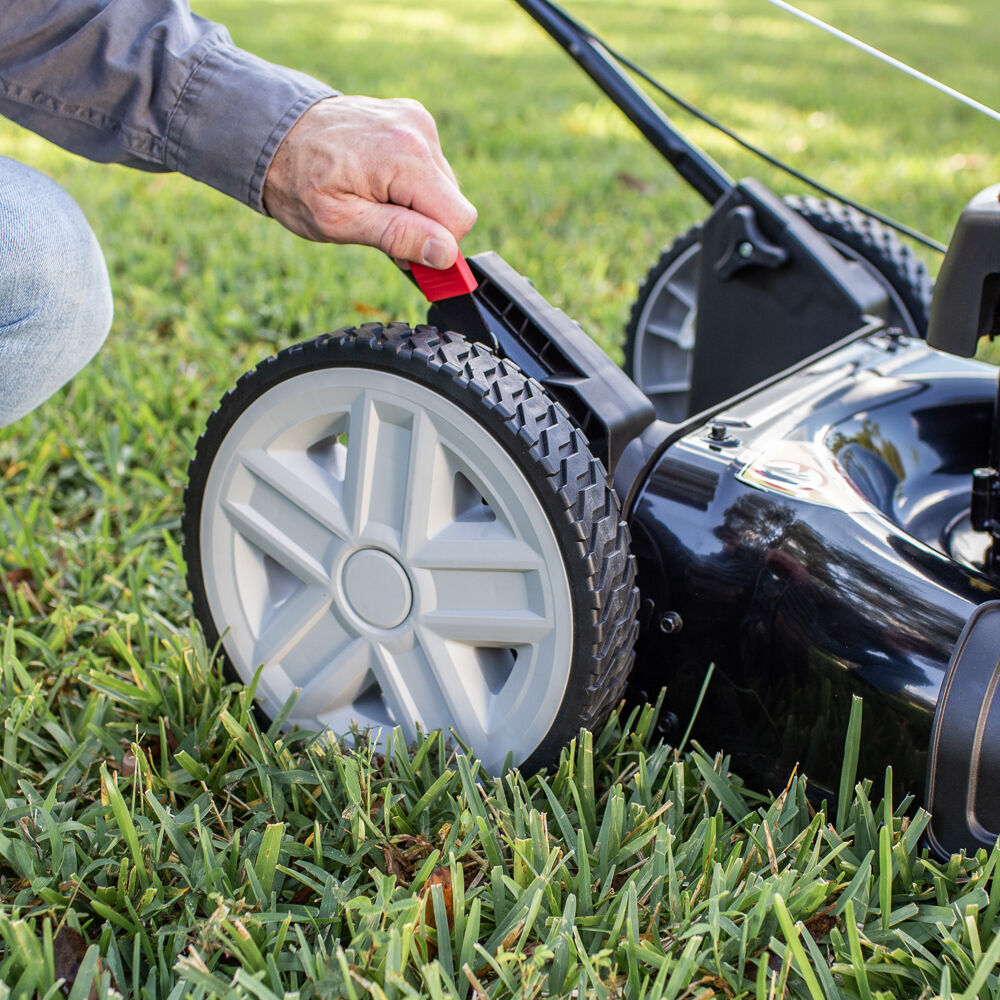 21" 2-In-1 Gas Push Mower
Model MNA152905
The Black Max 21" Gas Push Mower is a powerful, lightweight mower that fully assembles in five minutes or less. This mower features a powerful Briggs & Stratton 125cc E450 engine. Briggs & Stratton engines are proudly made in the USA for the highest quality and dependability. The Prime N Pull EZ Starting feature makes starting this lawn mower a breeze.  Just prime the bulb three times and go. 11" high rear wheels provide great maneuverability through togh terrain and uneven surfaces. Two point, six position wheel height adjustment allows you adjust cutting height to meet your needs. The high domed solid steel deck provides superior mulching. A quick attach side discharge chute is also included.
Prime "N Pull Starting. Just push the priming bulb three times and pull the cord to start.
Quick Assembly. Assembles out of the box in 5 minutes or less.
2 Point Height Adjustment - one in front and one in back. Easily adjust the cutting height. 6-position height adjustment ensures an even, precise cut every time.
Briggs & Stratton engine. Made in the USA
Great for small to medium size yards.